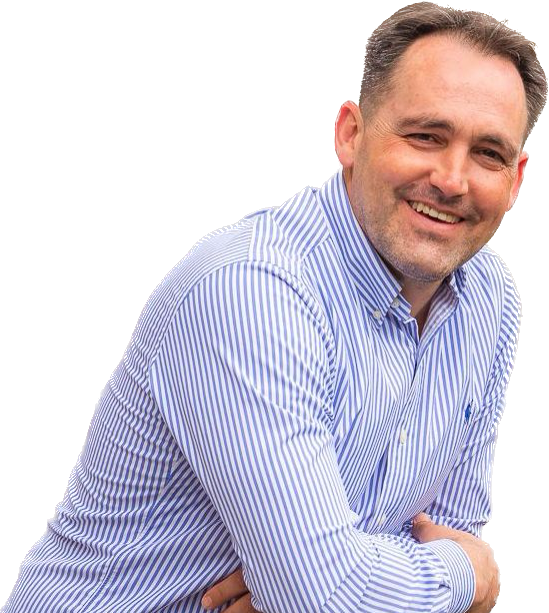 I am Matthew Brackett. I take a holistic
approach to leadership:
How you influence yourself…
I assist high-performing influencers play and win the game of life.
I ensure you safeguard your priorities in the big picture of life.
I advise and guide leaders to succeed in healthy and wholesome leadership.
I support high-performing influencers who care about people, well-being, and culture.
As a highly versatile coach, advisor, and speaker, I help you safeguard your principles and priorities at the complex intersections of life and leadership, so that you ultimately reach your goals by
Leading better, Loving better, Living better.

Todos los servicios se ofrecen también en Español.
"Matthew is so much more than an Executive Coach and Speaker, it is hard to put into words…"
"He is a human version of a sophisticated Swiss Army Knife any leader would want on call to deal with the catalyzing complexities of leadership, love and life."
Does this sound Familiar?
You are managing valuable assets and navigating complex decisions yet feeling alone.




Your priorities are unintentionally paying a high price.

You struggle to balance family, work, the tensions of leadership and life, yet something is getting in the way.

You are leading across cultures and boundaries and want to have the social and cultural intelligence to navigate this role better.

You are not on point and showing up for yourself and others the way you would like, and do not know why.


You want to safeguard your ethical compass amidst the tensions of competing interests.

You are on the brink of or in the midst of a crisis and want to transform it into an opportunity and advantage, yet, at a loss for how to do so.
If any of this rings true, let's talk and make a plan.

"Everything rises and falls on leadership." – John Maxwell
Thanks to these experiences, I have gained extensive knowledge and insight into the complexities of human behavior and leadership. I continue to add value to leaders from Bimbo Bakeries, AstraZeneca, Unilever, General Mills, Coca Cola, Citizens Bank, Mawer Investors, Baylor University, Refresco, SISAP (Guatemala), the Catholic Church and others.
M.P.S., Psychology of Leadership, Pennsylvania State University 
M.A., Human Development for Mission, 

Pontifical Gregorian University, Italy 

M.A., Spiritual Theology, Pontifical University Regina Apostolorum, Italy 
B.A., Philosophy, Pontifical University Regina Apostolorum, Italy 
Postgraduate, Counseling, Family and Education, Los Andes University, Chile
Professional Certified Coach, International Coaching Federation 
Certified Maxwell Leadership Speaker 
Certified Diversity Executive,

Institute of

 

Diversity

 

Certified Results Accelerator and Results Roadmap Facilitator 
Certified Energy Leadership Index Master Practitioner
"Matthew Brackett is quite possibly the most amazing and skilled advisor I have ever come across in my 30 years of service. He is able to anticipate places where a leader might be conflicted and provide sage advice and wise counsel. Matthew is a must for any successful or aspiring leader, manager or forward-looking team, company or organization."
As the CEO of a global organization, I have firsthand experience of Matthew's expertise in leadership coaching, consulting, and education. He has a natural ability to connect with people, build trust, inspire, offer valuable insights and strategies. I highly recommend him to anyone seeking to enhance their leadership abilities and drive positive change in any area of their life.
Matthew's coaching method and style, close accompaniment, understanding heart, listening ear, insightful perspective, deep knowledge of life and leadership were invaluable. I clarified my vision, my values, my identity, my priorities and a clear roadmap to success. This positively impacted my most important personal and professional plans and relationships.
Matthew has an extensive skill set as well as a wealth of practical experience as a coach, counselor, and personal advisor. I personally have grown as an individual through my association with Matthew, and recommend him enthusiastically to both individuals and organizations in pursuit of enhanced self-awareness and improvement.
Taking the Next Step is Easy
1. Choose your preferred coaching option
2. We'll have a confidential call to discuss your needs and schedule
3. Reap the benefits of clarity and direction in your leadership
Personalized Leadership Coaching
What is it? 
Based on the powerful, brain-based Results System™ model, the program creates profound self-awareness, actionable insights and accelerates progress towards your goals.
Armed with this powerful data, you can operate at your peak, positively influence your inner circles and care for your priorities.
Cost: $1,297

USD
What do I get?
Enhanced Clarity of core identity, values, needs and vision.
Greater understanding of your core authenticity.
Improved alignment with your identity and authenticity.
Increased self-confidence.
Create actionable insights.
Accelerate progress towards desired results.
Four 75 min. Sessions covering:
Core Values
Core Authentic Self
Core Needs
Core Patterns

What is it?
Including the Results Accelerator experience, we will then map out your critical path to success by visually identifying what will get you there and what stands in the way. Clarity is priceless.
Armed with this powerful plan, results will become a reality, you will operate at your peak, positively influence your inner circles and care for your priorities.
Cost: $1,497

USD
What do I get?
Everything in the Results Accelerator, plus:
A strategic personalized action plan
Clarity of goals and results
Acknowledgment of roadblocks
A methodology for mapping out success
Six 75 min. Sessions covering:
Core Values
Core Authentic Self
Core Needs
Core Patterns
Success Roadmap
Choose your preferred Assessment
Other Relationship Coaching Options
Putting together the Puzzle of Resilience: How to foster resilience in life and the workplace
Faith-Based: Any Topic/Theme from a Christian or Catholic perspective.
Maxwell Leadership Content: Intentional Living, Laws of Leadership, Laws of Growth, Person of Influence, Developing the Leader Within, Sometimes You Win and Sometimes You Learn.
Where Leaders Dare
The 50 Shades of a Follower
Leading Better, Loving Better, Living Better
Climate Change for Leaders
The Ethical Edge in Leadership
Leadership Starts at Home
When Faith and Sex Meet
Exceptional Couples